Picture this: You're cruising down the open road, the wind in your hair, and your favorite song blasting through the speakers with crystal-clear precision. Your car becomes a concert hall on wheels, and every drive is an unforgettable experience. All of this is made possible by a high-quality car audio system, and today, we're going to explore the journey of finding the best car stereo installation to power your driving adventures.
Chapter 1: The Power of Quality Car Audio
Before we dive into the nitty-gritty of finding the best car stereo installation service, let's first understand why investing in a top-notch car audio system is crucial.
Your car's audio system plays a pivotal role in your driving experience. It's not just about cranking up the volume; it's about clarity, balance, and depth. A high-quality car stereo system can transform your vehicle from a factory system, with factory speakers into a mobile concert hall or a private sound oasis, enhancing your enjoyment of every drive.
Quality car audio offers:
1. Superior Sound Quality: Crisp highs, deep lows, and well-defined midrange frequencies create an immersive auditory experience.
2. Noise Isolation: Better sound insulation minimizes external noise, ensuring that you hear your music without distractions.
3. Safety: Clear, distraction-free audio helps you focus on the road, enhancing safety during your journeys.
Now that we understand the significance of car stereo systems, let's move on to the main point: finding the perfect "Car Audio Installation Near Me."
Chapter 2: The Quest for the Perfect Installation
When searching for car audio installations it's essential to be thorough and selective. Here's what you should consider: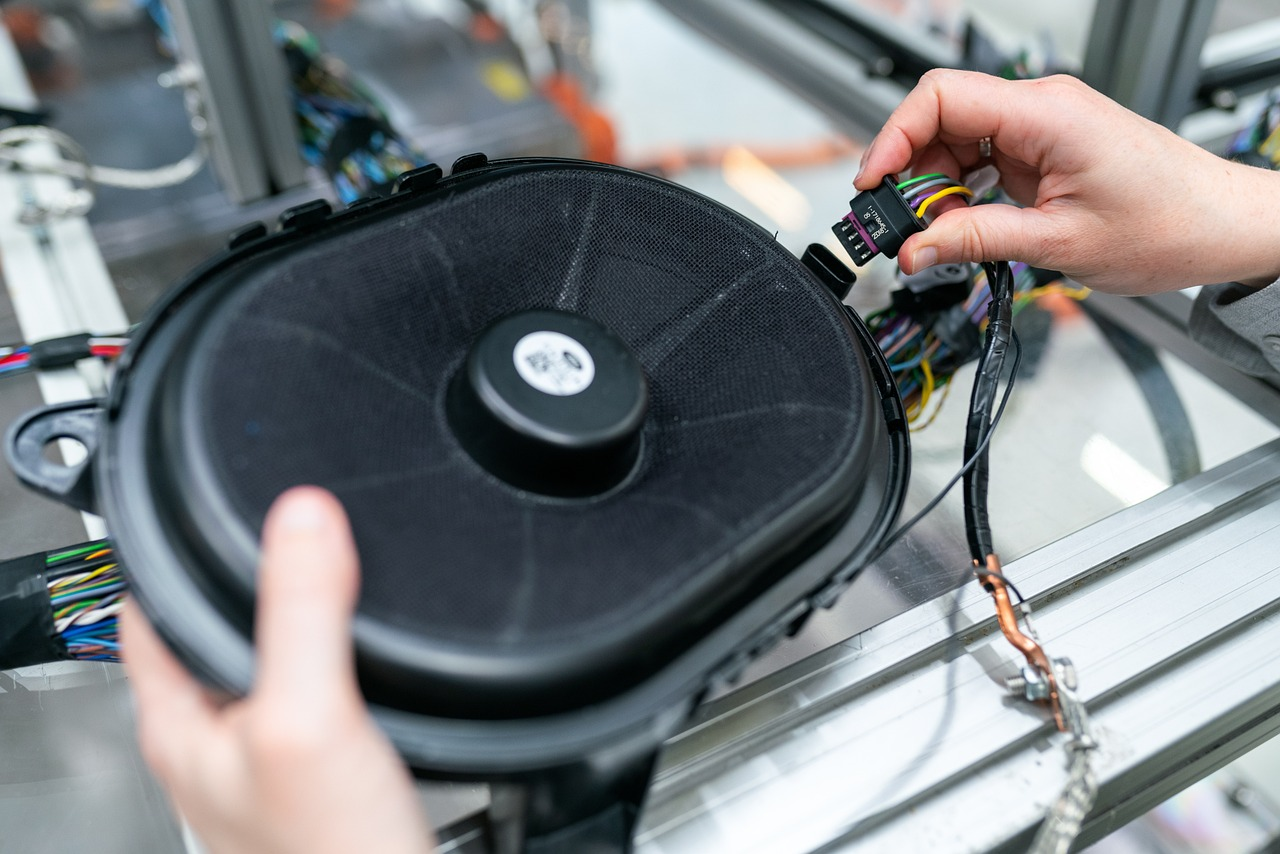 1. Reputation Matters:
Begin by looking for reputable shops and installers in your area. Word of mouth, online reviews, and recommendations from friends can be invaluable. A reliable installer should have a track record of excellent service, quality control and customer satisfaction.
2. Expertise and Experience:
The knowledge and experience of the installation team are crucial. Check if they are certified and have experience with the specific brand or model of your car. An experienced installer can handle the intricacies of your vehicle's audio system with finesse.
3. Product Selection:
A great installer should offer a range of products to choose from, whether you're seeking a complete audio overhaul or a minor upgrade. They should be able to recommend the best components for your vehicle and preferences.
4. Customization Options:
Your car's audio system should cater to your unique taste in sound. Look for installers who can customize the system to meet your preferences. This includes adjusting the equalizer, fine-tuning the speakers, and optimizing the setup to maximize your listening experience.
5. Warranty and Support:
Ensure that the installation comes with a warranty and post-installation support. A reputable installer stands by their work and the products they use, providing peace of mind in case of any issues.
Chapter 3: The Limitless Electronics Difference
In your quest for car stereo installation services, consider Limitless Electronics as a prime choice. Here's why:
1. Stellar Reputation:
Limitless Electronics has garnered a stellar reputation for providing top-notch car stereo installation services. With a team of experts who are passionate about audio, they've earned the trust of countless satisfied customers.
2. Unmatched Expertise:
Our team consists of certified professionals with extensive experience in car audio installations. We have worked with a wide range of vehicle makes and models, ensuring we know the intricacies of your car's stereo system.
3. Comprehensive Product Range:
At Limitless Electronics, we offer a vast selection of audio components from leading brands, ensuring that you have the best options to choose from. Whether you're an audiophile or just want to enhance your in-car entertainment, we have something for everyone.
4. Tailored Solutions:
We believe in personalizing your car stereo installation experience. Our expert installers will work closely with you to understand your preferences and design a system that matches your unique taste in sound. Customization is at the core of what we do.
5. Warranty and Support:
We stand by our work and the products we use, offering a comprehensive warranty and dedicated post-installation support. Your satisfaction and peace of mind are our top priorities.
Chapter 4: Your Dream Car Stereo Installation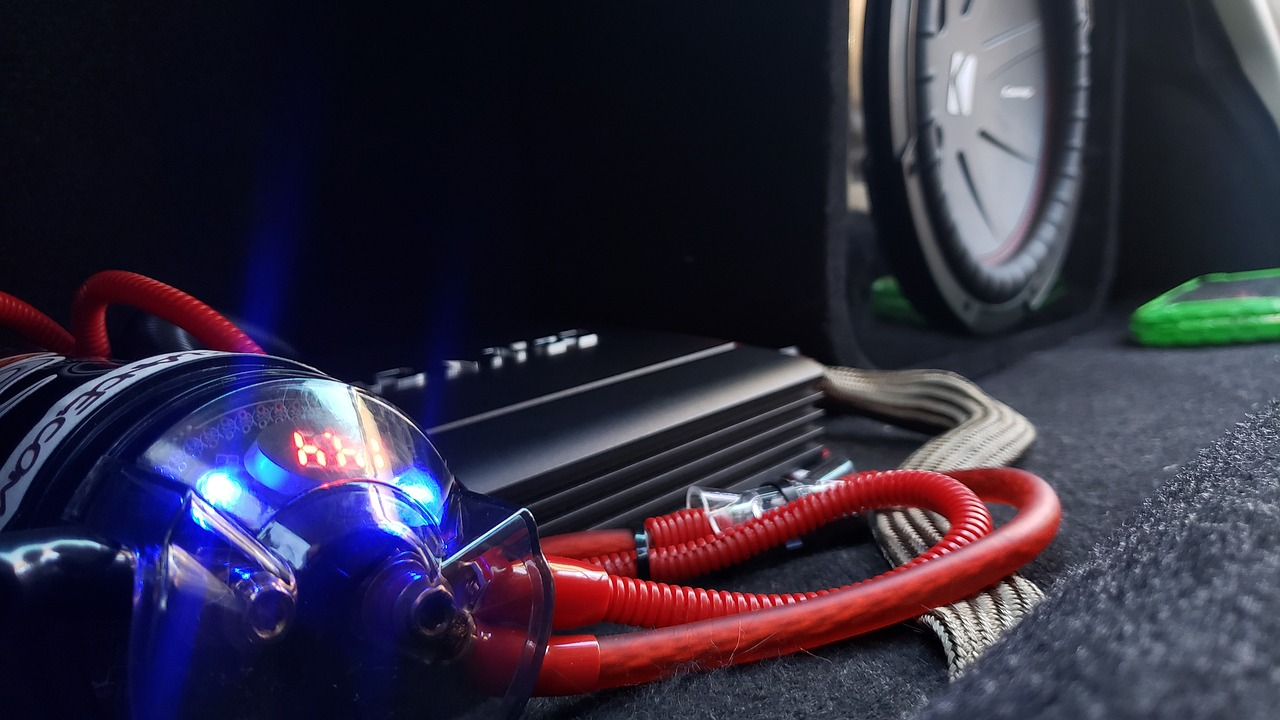 Now that you've discovered Limitless Electronics, it's time to envision your dream car audio installation. Here's how the process typically works:
1. Request a Consultation: We'll start with a consultation to understand your preferences and budget. This is where we'll determine the best components for your system.
2. Design: Our experts will design a customized audio system that caters to your unique taste in sound, including speaker placement, amplifier selection, and more.
3. Installation: Once the design is approved, we'll schedule a convenient time for installation. Our team will work diligently to ensure the system is integrated seamlessly into your vehicle.
4. Fine-Tuning: After installation, we'll fine-tune the system, adjusting the equalizer, speaker balance, and other settings to perfection, making sure all aspects of the installation are error-free.
5. Post-Installation Support: We're here for you even after the installation. If you have questions or encounter any issues, our team will provide the necessary support.
Unlock Your Sonic Journey with Limitless Electronics
Your car deserves the best when it comes to audio systems, and with Limitless Electronics, you can transform your driving experience into something truly extraordinary. By seeking out the best Car Audio Installation, you're investing in a lifetime of musical joy and enhanced driving safety.
Don't settle for mediocre car audio. Take the first step towards an exceptional vehicle entertainment experience contact Limitless Electronics today. Your journey to audio perfection begins here, and every drive will be a symphony of sounds you won't want to end.